LYRICIST. SINGER. MUSICIAN. Producer. POET. Songwriter.
The music that Wyclef Jean has written, performed, and produced — both as a solo superstar and as founder and guiding member of the Fugees — has been a consistently powerful, pop cultural force for over two decades. In 1996, the Fugees released their monumental album The Score, which inspired notoriously prickly rock critic Robert Christgau to write: "so beautiful and funny, its courage could make you weep." The album, created in Wyclef's studio in his uncle's basement in New Jersey, hit No. 1 on the Billboard chart, spawned a trio of smash singles (including their indelible reinvention of Roberta Flack's 1973 ballad "Killing Me Softly"), and is now certified six times platinum. But Wyclef, a child prodigy with a wealth of musical influences from jazz to classic rock to reggae, resisted the pressure to duplicate the sound and style of that masterwork. Instead, he launched himself as a producer and solo artist whose work drew from an innovative and eclectic palette that included elements of pop, country, folk, disco, Latin, and electronic music.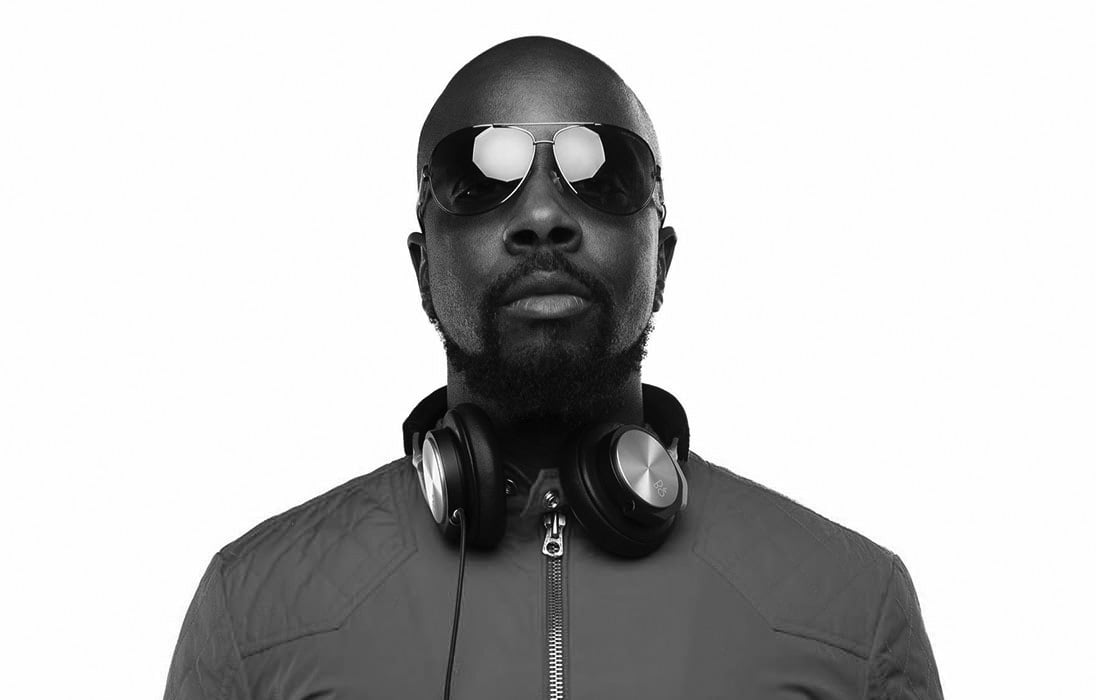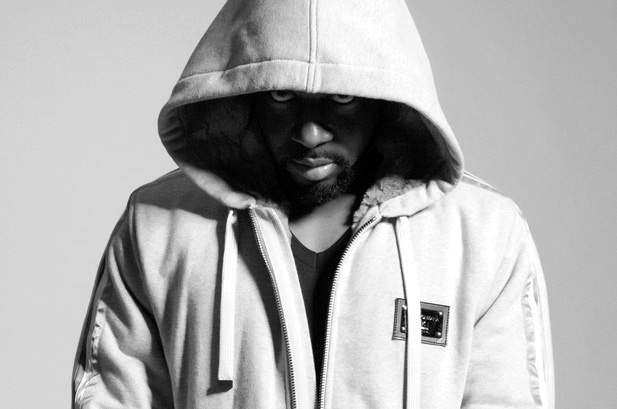 "I just keep moving," he says today. "If I didn't keep moving after The Score, y'all wouldn't have had the biggest pop song of all time." Wyclef is referring to Shakira's chart-topping single "Hips Don't Lie," which he co-wrote and is featured on. That 2006 blockbuster climbed to No. 1 in 20 countries including the U.S. — a crowning achievement atop a nearly unprecedented run of hits that include Wyclef's own "Gone Till November," "Ghetto Superstar" (Pras feat. Wyclef Jean), Carlos Santana's No. 1 single "Maria, Maria" (featuring Jean and Product G&B) and the late Whitney Houston's "My Love is Your Love." "The only record that captures Whitney, her daughter [Bobbi Kristina], and Bobby Brown all on one song," Wyclef says of it.
Wyclef has been rewarded for his creativity and adventurousness with three Grammy Awards, a spot on the cover of Rolling Stone's special "Top 50 Hip Hop Players," and the opportunity to make music with such legends as Michael Jackson, Queen, Mick Jagger, Paul Simon, Earth, Wind & Fire, Kenny Rogers, and Tom Jones. As a solo artist, he has released six albums that have sold nearly nine million copies worldwide, including his 1997 debut The Carnival and 2000's aptly titled The Ecleftic: 2 Sides II a Book, which even turned wrestling superstar/action hero The Rock into a pop star with the international hit single "It Doesn't Matter." Through it all, Wyclef kept an ear cocked for new talent. He helped launch Beyoncé´s career with Destiny's Child's early hit "No, No, No."
While it's been six years since his last studio album, Wyclef has not abandoned his dedication to sonic excursions. His new album, the upcoming Carnival III: Road to Clefication, features contributions from Afrojack, Emeli Sandé, and multi-platinum DJ/recording artist Avicii. In fact Avicii is responsible for Wyclef's new album's title. "It's a nickname he gave to me," he explains. "We were in Stockholm recording and he said, 'We need some 'Clefication.' Now when I'm in the studio with other producers from his generation, they'll say, 'Yo we need some 'Clefication' on the vocal before I swag it up.' It's the human application of music."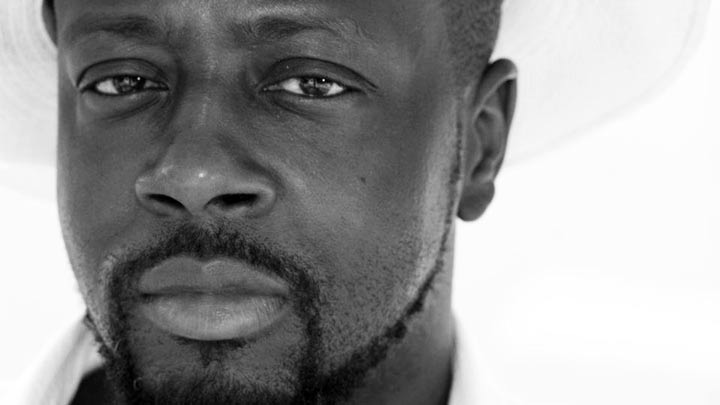 The first product of Wyclef and Avicii's dynamic chemistry, the reflective electro-acoustic ballad "Divine Sorrow," instantly blew up on YouTube when the lyric video was posted last November, racking up four million views and reminding people that Wyclef Jean can still astound people with his music. When an era-defining superstar takes time between albums, people often wonder if the artist has perhaps retired, but Wyclef has never stopped making music. "Every day when I wake up, I go into the studio and record," he says. "There's always a guitar and a piano nearby. I'm always writing, that's my survival. I don't go to a therapist. My therapy is when I pick up my guitar and sing."
One couldn't blame Wyclef for wanting to take time away from the spotlight given the whirlwind of press, good and bad, he received after announcing that he was going to run for president of Haiti in 2010, the summer after a massive earthquake killed over 200,000 people. "It felt like something I needed to do at the time," he says. Wyclef flew home to help and saw the devastation firsthand. "Haiti was in dire need and I wasn't going to go down in history as just another musician who did nothing and just hid behind the songs," he says. Born in Croix-des-Bouquets before moving to New Jersey at age nine, Wyclef has always kept very close ties to the Haitian people and continues to provide aid and consultation. His love for his native country was reciprocated by many and questioned by others. "I stepped into the fire," he says. "People took shots at me, of course. But it's better to be right than popular. And history will always reveal the truth. You can't live for the fakeness or you will just be erased from time." However, the fury and the frenzy of the election left him depleted. "When I got back to New York I was out of my mind," he says. "I had just had a really tense experience. I thought I could change policy and legislation there, but coming back to America — yo, it hit me. I was like, 'Man, what am I gonna do?' I was at the height of my musical career. Nobody could stop me. I was moving like a bullet as a producer."
"Divine Sorrow" addresses the experience, in part, in its lyrics: "Dearie blossom I'm going down to old rock bottom / I know the love in your heart was true / I thank you for the joy that follow." "For me, 'Divine Sorrow' was like my returning hymn to the world," Wyclef says. "We embarked on a small European tour when I got back and, based off that, I decided I was going to go in…. and just start cutting some music. I felt the bug. The album bug." (He also got the acting bug, appearing in a story arc on the hit ABC series Nashville in 2014.)
As big a comeback as "Divine Sorrow" has proven to be, one should not count on Carnival III: Road to Clefication being an entire album full of ballads. "Do I have anything for the clubs?" he asks. You're talking to The Carnival Man! I've done the biggest dance records of all time! We plan to put them on the dancefloor more so than ever. I'm also working with DJ Khaled. We go back 20 years. The chemistry is insane. We know people want that dancefloor bounce from us — that hip hop thing."
Which leaves only one question. How long can Wyclef keep it up now that he's back at his old velocity? "The forties are the new youth of hip hop," he says with a laugh. And while he hints that the Fugees crew are all on good terms, and he doesn't rule out a future reunion with Lauryn Hill and Pras, right now, Wyclef is trying to reckon with his past and write a new chapter. "The music I'm making, it's sounding like the '90s meets 2017," he says. "It's very authentic and all about the vocality, making people feel and reminisce off of that sound they love but combining it with new sonics." The release of his latest project, J'ouvert, is reinforcement of that sound aesthetic and builds excitement for the long-anticipated Carnival III, coming this summer.